!legal expert witness software litigation patent intellectual property> <!software system consultant> <!computer forensics> <!Special Master Judge John Kane> <!Special Master Judge Jack Berryhill> <!operating systems textbook> <!Linux kernel textbook> <!Rotor SSCLI CLI CLR book>

<!BODY background="./Images/HurricaneIsabel" bgcolor="#FFEECC"">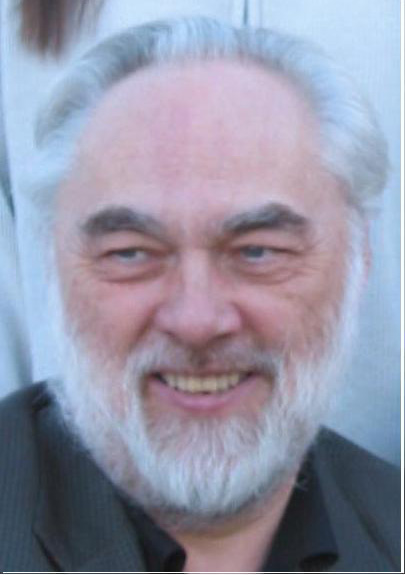 Gary Nutt
Professor Emeritus
Computer Science
Random Announcements & Thoughts
Thanks to a group of PhD students (Adam Beguelin, Rick Blumenthal, Scott Brandt, Isabelle Demeure, Zulah Eckert, Wang-ting Lin, Carlos Maltzahn, Jeff McWhirter, Sam Siewert, and Bob Steinke) for a great retirement gift — a case of 2007 DeLille Cellars Chaleur Estate "Bordeaux" blend from Washington, and a half case of Amapola Creek zinfandel from Sonoma. These wines are simply spectacular.
I retired from CU in June 2010, but I continued consulting for a few years. I have been fully retired since mid 2013 and now spend much of my time sitting in front of my computer, making acoustic guitars, and playing stringed instruments. I spend smaller amounts of time putzing around the house, traveling, trying to put a dent in the size of my wine cellar, fly fishing, riding my bicycle, and even playing a little golf. With apologies to Roy & Dale, "Happy trails to you, until we meet again ..."
Where Are They Now?
Adam Beguelin, a CU Distinguished Engineering Alum Award winner and world-class globe trotter, continues to run Sensr.net, a cloud based network camera monitoring service (as a virtual enterprise that could be physically located on any continent at any given moment). For details on Sensr.net, read their blog on IP camera monitoring in the cloud. Adam is now spending most of his time in Puerto Rico.
Isabelle Demeure is the Dean of Education at Telecom (my apologies for lack of diacritical marks) ParisTech. She continues as a Professor at the same institution, as well as at a companion institution. As of January 2017, Isabelle has transitioned full time into a new pursuit as a psychopratician, helping people to better manage their stress and to learn how to relax. She still has a connection to Telecom, but as a sophro-analyst rather than a teacher-researcher.
Scott Brandt continues as Vice Chancellor of Research for the University of California at Santa Cruz. He also continues as a Professor and active researcher in Computer Science in the Baskin School of Engineering at Santa Cruz. (Interestingly, Alex Wolf has been appointed as Dean of the Baskin School of Engineering).
Carlos Maltzahn is an Adjunct Professor, and Director of the Systems Research Lab and of the UCSC/Los Alamos Inst. for Scalable Scientific Data Mgmt. He also works closely with Scott Brandts on research in memory systems.
After working in industry for several years, Rick Blumenthal joined Regis University in 2002 as an instructor, but on my last update, he was a full Professor and Chair of Computer Science.
Sam Siewert also worked in industry for years, then began teaching the real-time systems courses in ECE at CU as an Adjunct faculty member. r In 2013 he moved to a tenure-track position at University of Alaska at Anchorage, and then he joined the faculty at Embry-Riddle Aeronautical University in Fall, 2014.
Bob Steinke spent time at JPL in Pasadena, then moved to Wyoming to free-lance in software, space study, etc. as President of SpeedUp, LLC. He has also been an Academic Professional Researcher simulating water management at the University of Wyoming since 2012.
Jeff McWhirter is President and founder of Geode Systems in Boulder since 2012. He continues to be interested in various aspects of visualization of data, and has earned a local reputation as the home-owner rep with whom the developers do not want to mess.
Zulah Eckert has spent a career in Bay area software industry particularly for HP in the IP Licensing group. Zulah and Carlos now have a home in Santa Cruz, and I think Zulah might be gardening, taking care of deer and ducks, etc.
Wang-ting Lin works at Convergent Science in the Madison, WI area. He started with them when the company was small, but it has grown substantially, and he now leads a software team in the coampany.
Adam Griff has branched out into culinary arts and dance as well as continuing to run his software consulting company (since 2001).
Bruce Sanders retired from CU in about 2011, but he is still active as a software consultant (sometimes helping his son, Zack, with his business, Rarefied, Inc.). Bruce is now a grandfather.
Lucy Sanders, another CU Distinguished Engineering Alum Award winner (and my TA in the late 1970s), continues to focus on the National Center for Women and Information Technology (NCWIT). Lucy is now a grandmother.
Goodbye to Old Friends
Mike Eisenberg passed away on March 12, 2019. From his obituary published on the CU Boulder Craft Tech Lab: Mike Eisenberg left us March 12, 2019. He was a professor in CU Boulder's Department of Computer Science and Institute of Cognitive Science. His passion was teaching -- he won numerous teaching awards and was part of the prestigious President's Teaching Scholar Program. His students adored the breadth and depth of his knowledge, coupled with his quick wit and kind and gentle personality. He taught classes as diverse as cognitive science, artificial intelligence, classical readings in computer science, discrete mathematics, human augmentation, and technology and the young. It is was an unusal thing that the old systems prof and the young AI whiz from MIT would strike up a casual friendship, but we enjoyed each other's company. One of our topics was baseball (Mike sometimes wore a Rockies baseball cap): Mike was a huge baseball fan, and was a catcher in youth. He loved the game, so we liked to kibbitz about baseball (he knew a lot more about it than I did).
As most of you know, Evi Nemeth was lost at sea in 2013. She loved computers and networks, and especially enjoyed finding and nurturing young people who had an aptitude for applied systems. I miss her, but there is some comfort in knowing that she spent the last several years doing exactly what she wanted to do — some technology, living on her sailboat in the Caribbean, and lots of sailing.
My old friend and colleague, Skip Ellis, passed away in the spring of 2014. We began working together in 1972 at CU, then continued at Xerox PARC in 1977-1980, and finally at CU through the 1990s. Skip loved teaching, and helping historically black universities to establish/grow their programs. He spent his last dozen or so years traveling all over the world helping struggling universities.
Bill Riddle was on the CS faculty in the late 1970s, and had been a friend of mine since the early 1970s (we studied in the same small CS area in grad school, graduated at the same time, and hit the job market together in 1972). He devoted his career to working with people in industry to introduce SE theory to them, and, in turn, carrying practical knowledge about real world software back to the academic SE community. I am sad to report that Bill passed away in September 2014.